Jasmin Schaitl
Born 1987, Vienna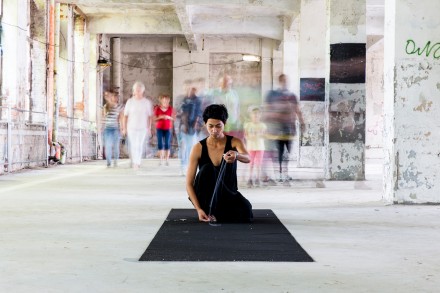 Graduate of the University of Applied Arts in Vienna (2012). Since 2011, she has worked internationally as a solo-performer, visual artist, artistic director of group performances, leader of workshops and interdisciplinary projects, curator and teacher. Schaitl has participated in a range of projects in Belgium, Germany, Czech Republic, Mexico, South Korea and Poland.
Active in a variety of media, her practice is based on minimalism, reduction, precision, concentration and meditative
working methods seeking a balance between existing juxtapositions, such as presence – absence, beginning – end, duration – moment, lightness – heaviness. Schaitl is also interested in the notion of time in the context of its individual experience and perception as well as focusses on the unspectacular aspects of reality in the realm of increasingly fast-paced social life.
Website: www.jasminschaitl.com
***
photo: Tim Plagemann